Drum, Kora or Dance
Learn how to party Gambian style!
You can put what you've learned into practice on our bbq and entertainment evenings.
Drum
Learn how to play the Djembe drum with Mani or one of his friends.
Suggested price:
.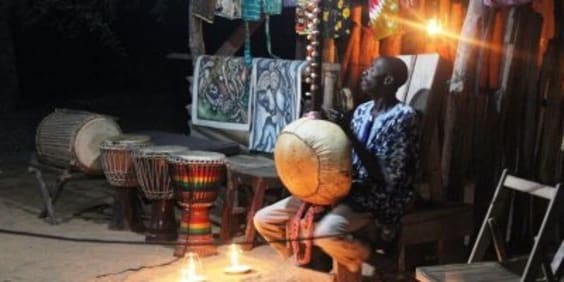 Kora
Are you more into string instruments? How about mastering the 21 strings of the kora then? We know some very skilled people who would be happy to teach you.
Suggested price:
.
Dance
Prefer to shake it on the dance floor? Let Rose, Fatou and Awa show you those Gambian moves.
Suggested price:
.
N.B. All suggested prices go to the staff.
Booking:
Bookable during your stay!
Price:
Suggestions per person per hour
Your next steps to Footsteps...
Why not take 2 minutes to register your interest via our 'Dream now, Travel later' offer? There's no commitment to book and if you let us know a few details, we'll keep an eye on flights for you. You can also claim a free excursion, tailored to your interests.